---
News
Posted by Virginia Fretto on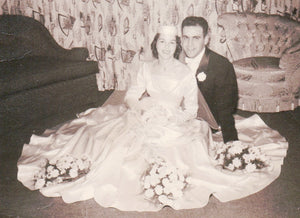 Some of my absolute favorite projects are custom projects, especially ones using fabrics with sentimental meaning. A few years ago, I started to incorporate scraps of my grandmother's wedding dress into designs for my family members to wear & cherish. There really aren't words to describe the feeling of comfort, love, and sweet memories that are embodied in these special legacy pieces we wear - they just are so so special. Fabrics and clothing have a incredible way of reminding us of very special memories of our loved ones who have left us - they reach so many of our senses...
---
Posted by Virginia Fretto on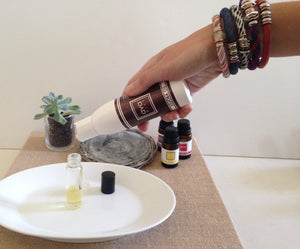 I have to share my love for a non-toxic and high organic content personal care line that I am seriously obsessed with. So much so that I signed up to be a consultant myself. If you haven't heard of Ava Anderson Non-Toxic (Update 1/26: name change and new ownership, now called Pure Haven Essentials - awesome products and ingredients), I am so happy to introduce you! I use Ava Anderson products to clean, moisturize, bathe... really you name it, there is a safe and effective product to use for your home and for your family. After hosting my first home party, I earned myself their essential...